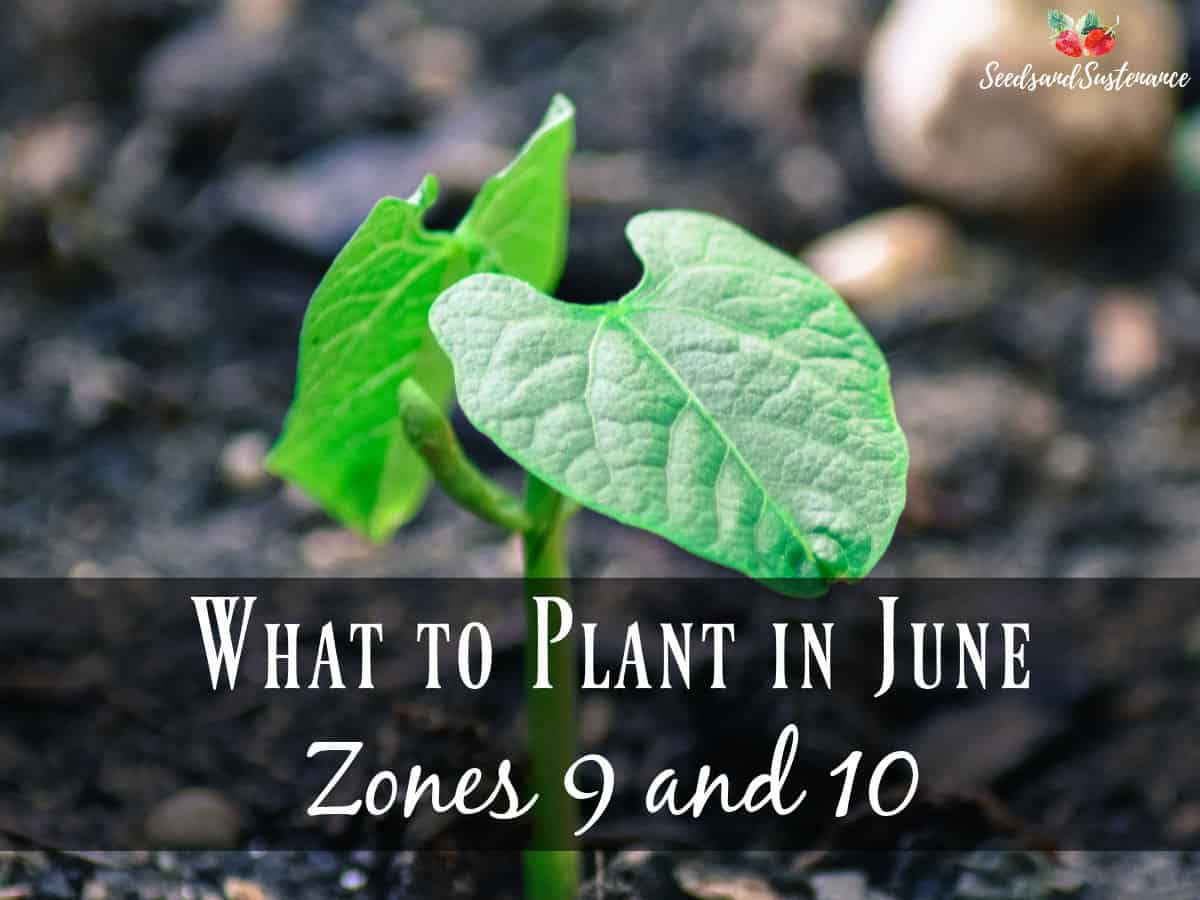 June marks the beginning of summer here in Southern California. The June gloom starts to burn off, and the heat starts to settle in. This can be a tough time for new gardeners since it's easy for plants to experience heat stress, pest pressure, and diseases.
But not to worry! You can still get a fantastic harvest from your summer crops (heck, you might even be getting a nice bumper crop from a few of your cool weather crops before they kick it for the season), and there are even a few vegetables you can still plant in the month of June.
What to Plant in June – Zones 9 and 10
Believe it or not, June is still a great time to get your warm-season vegetables and herbs in the ground. You can thank the long-growing season of zones 9 and 10 for this!
What Vegetables to Plant in June
There are many warm-season veggies that can still be planted now, even if you live near the coast this time of year.
For coastal gardens, plant your heat-loving vegetables near south-facing areas in order to take advantage of the warmer temperatures. Crops that do well using this method include corn, peppers, melons, eggplant, jicama, okra, and winter squash.
Alternatively, those of us more inland can still squeeze in some cool-weather crops like arugula, lettuce, and heat-tolerant brassicas. Lettuce will do well when sown in shadier areas and kept well watered. Other options to keep in rotation include chard, carrots, radishes, beets, and turnips. Again, keep these crops in cooler areas of the garden for the best results.
If you're planning on growing pumpkins for October, July 4th is the last day you can start seeds that will produce pumpkins ready for Halloween. It will be too late for giant varieties to produce in time, so make sure to plan in advance for next year.
Here is a list of reliable vegetables to plant in June:
• Beans (pole and bush) **
• Chard
• Corn **
• Cucumbers **
• Eggplant
• Kale (heat-tolerant varieties)
• Melon **
• Okra
• Peppers (sweet and hot)
• Pumpkins
• Squash (summer and winter)
• Sweet potatoes
• Tomatillo
• Tomatoes
** Means you can succession sow.
To help protect any cool-weather crops (and your heat-loving varieties too during particularly hot weather), consider using 30-40% shade cloth.
What Flowers to Plant in June
June is full of beautiful blooms from both warm-season annuals and perennials. For annuals, make sure you get any last-minute plants into the ground before the true heat of summer sets in.
To keep the blooms coming, be sure to dead-head regularly and provide fertilizer throughout the season. Dr. Earth has a great option for this.
Here are some great varieties of flowers to plant in June:
• Ageratum
• Amaranth **
• Begonia
• Borage **
• Celosia
• Cleome
• Coleus
• Cosmos
• Flax **
• Foxglove
• Gaillardia
• Gomphrena
• Hollyhock
• Impatiens
• Lisianthus
• Lobelia
• Lupine
• Marigold **
• Petunia
• Portulaca
• Sage
• Salvia
• Strawflower **
• Sunflower **
• Torenia
• Verbena
• Zinnia **
** Means you can succession sow these varieties.
What Herbs to Plant in June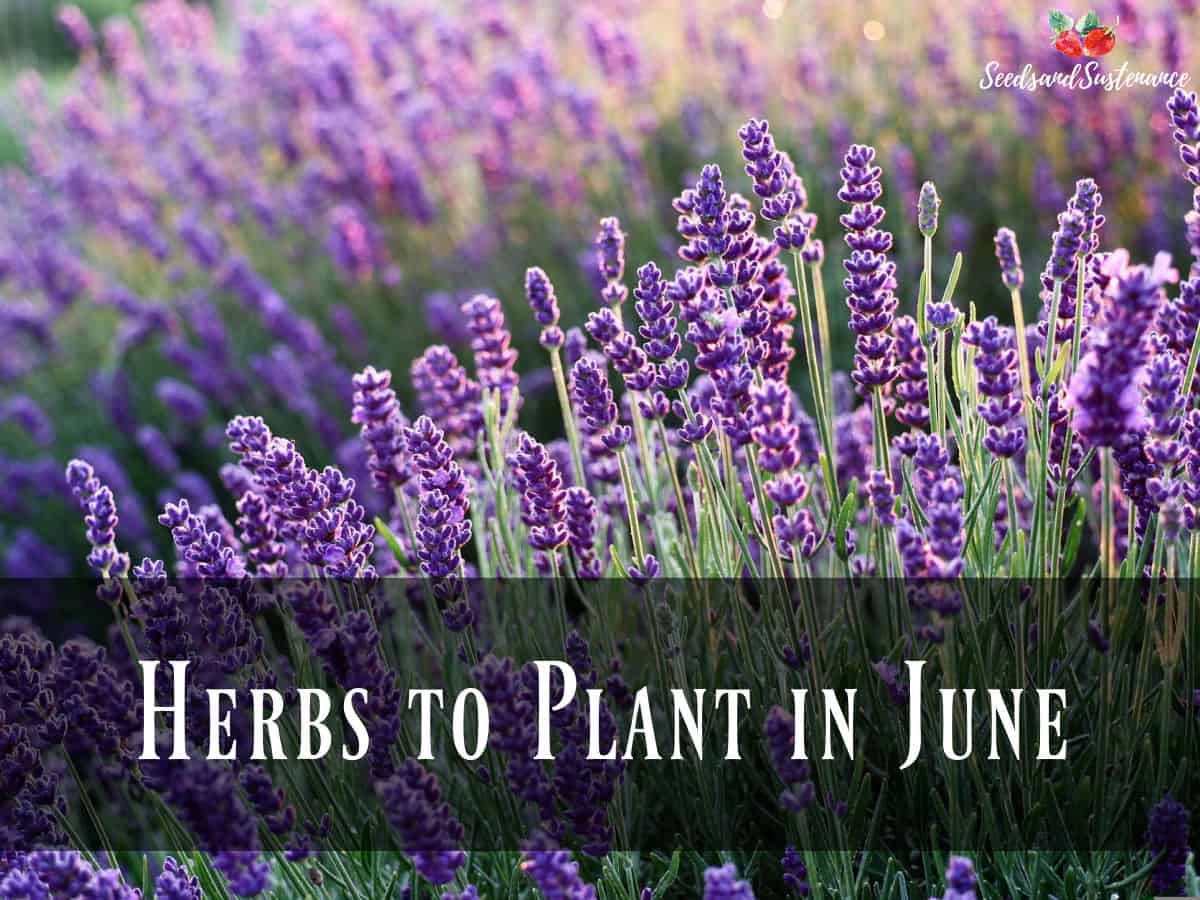 Even in hotter climates, it's still a good time to succession sow basil and dill as long as they are kept well watered and in partial shade.
Many other herbs can still be sown around the garden and in pots all year round. To keep herbs tasting their best, pinch off developing blooms.
Some of the best herbs to grow in June include:
• Basil **
• Catmint
• Catnip
• Chamomile
• Comfrey
• Dill **
• Feverfew
• Lavender
• Lemon balm
• Lemon verbena
• Lemongrass
• Marjoram
• Oregano
• Rosemary
• Sage. Thyme
• St. john's wort
• Summer savory
• Tansy
• Tarragon
** Means you can succession sow these varieties.
If you love eating Caprese salad, be sure to keep that basil coming by succession sowing every few weeks and pinching off any blooms that develop.
You may also enjoy reading: