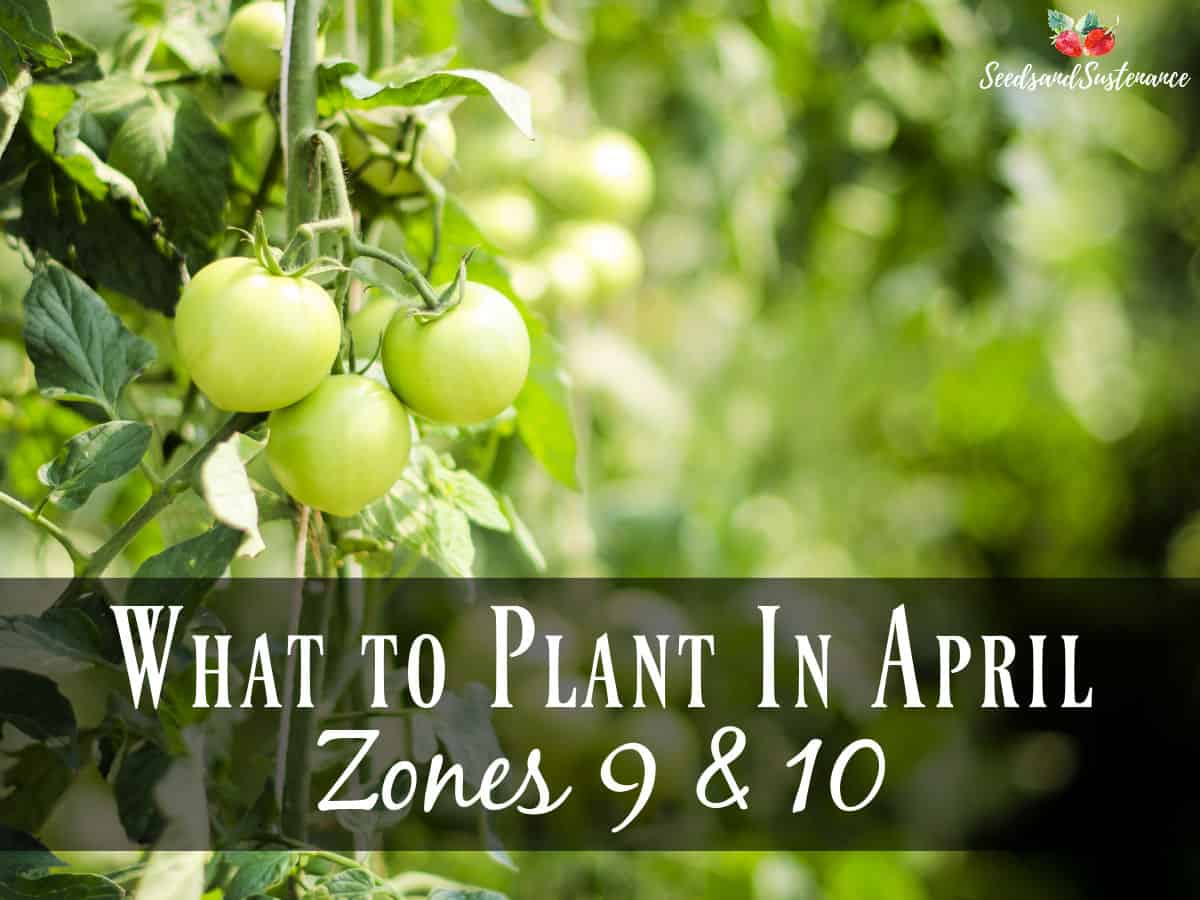 In Zone 10, April signals the start of the busy season in the garden. The warmer temperatures give tomatoes, eggplants, squash, and cucumbers the boost they need to really take off while cooler crops like certain cruciferous varieties begin to bolt.
This year (2022), we had some really strange temperature fluctuations during the entire month of March, and it seems to be continuing this month as well. Some days reached 100 degrees which caused some of my precious cold-weather crops to give up the ghost.
Needless to say, it was a sad, sad day for anyone who enjoys Asian greens!
Thankfully, there is a wide variety of heat-loving crops (or at least more heat-tolerant crops) to get out in the garden in the month of April.
So, without further ado, here are my top picks for vegetables, flowers, and herbs in Zone 10:
What Vegetables to Plant in April
• Artichokes
• Arugula **
• Beans – bush, pole
• Beets **
• Bok choi/Pak choi
• Cantaloupe
• Carrots **
• Swiss Chard **
• Collard Greens **
• Corn
• Cucumbers **
• Eggplant
• Fava Beans
• Green Onions/Scallions
• Kale
• Lettuce **
• Mustard Greens **
• Okra
• Sweet Peas **
• Peppers - hot and sweet
• Potatoes
• Pumpkins/Gourds
• Radishes **
• Salad Greens **
• Spinach **
• Squash – winter/summer
** means you can succession plant these varieties.
Be sure to start moving any tomato and pepper seedlings outside gradually to acclimate them and then plant. I like to use 30% shade cloth over my garden beds for a good week or two to help my plants get used to things.
If you're a bit behind, get your tomatoes and peppers started as soon as you can! There's still juuuust enough time to get a good harvest in before late-season diseases and cold temperatures settle in. Better yet, pick up some seedlings from your local big box store to get a jumpstart. You can always do better next year!
Last year I didn't get my tomato seedlings in the ground until the beginning of MAY, and I still got a pretty good harvest before temperatures got too hot to set fruit. Aim for varieties that produce quickly like super sweet 100, Early Girl, Fourth of July, Sungold, or Berkeley Tie Die.
What Fruits to Plant in April
This is a good time to get a few fruit varieties in the ground before temperatures get too hot.
• Cherries (look for low chill varieties like Royal Lee and Minnie Royal)
• Citrus trees
• Melons
• Strawberries
What Can You Direct Sow in April?
Many seeds can be planted directly into the ground this month like:
• Asian greens – look for more heat-tolerant varieties to avoid early bolting
• Beans and peas – this may be the last time to get one or two more succession crops in before the weather turns too hot!
• Beets
• Carrots – look for more heat-tolerant varieties for the best flavor
• Corn
• Herbs like basil, cilantro (look for slo-bolt), parsley, dill
• Lettuce – look for more heat-tolerant varieties to avoid early bolting
• Melons
• Radishes – look for more heat-tolerant varieties for the best flavor
What Flowers to Plant in April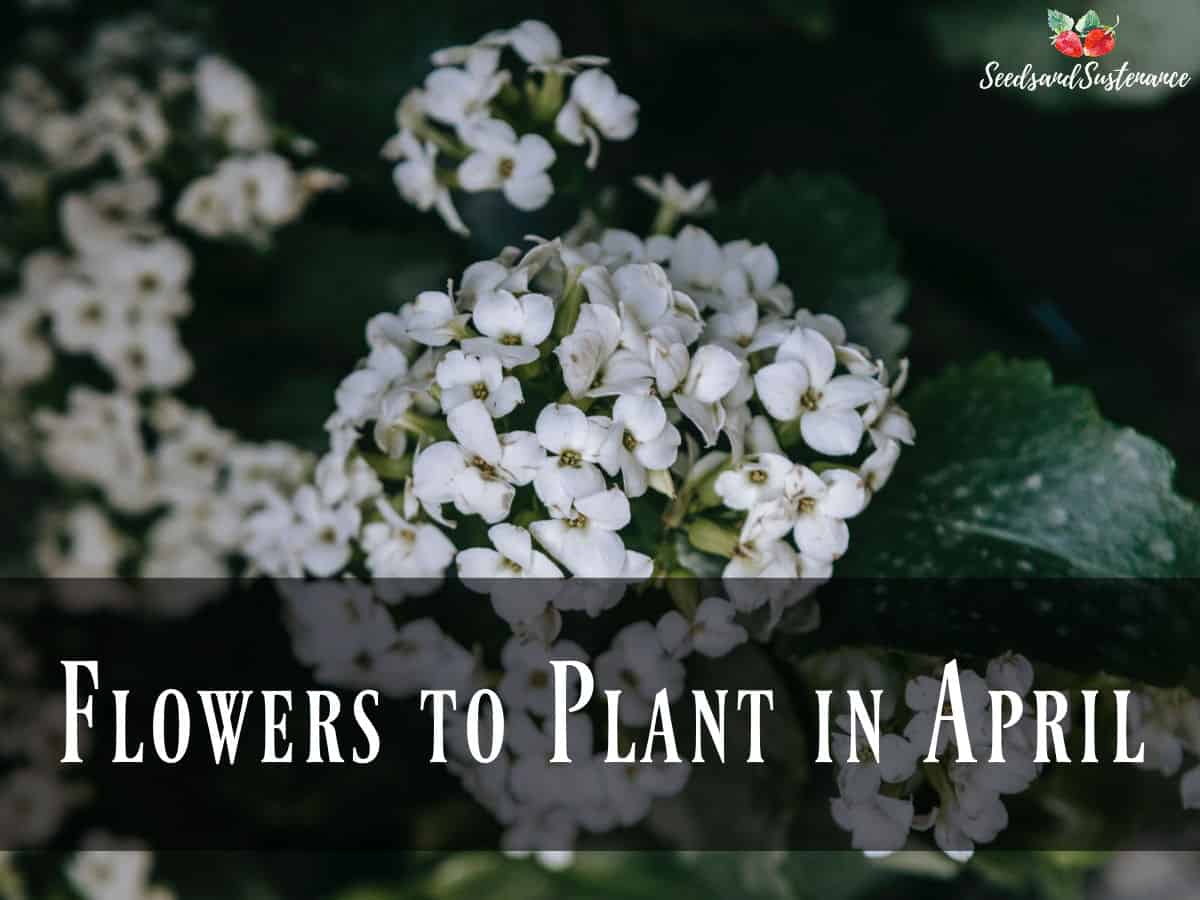 • Ageratum **
• Alyssum
• Begonias
• Borage **
• Cleome
• Coleus
• Cosmos **
• Dahlias
• Flax **
• Gomphrena **
• Hyssop
• Impatiens
• Lisianthus
• Lobelia
• Marigold
• Milkweed
• Petunias
• Portulaca
• Sunflowers **
• Torenia
• Verbena
• Yarrow
• Zinnias **
April is a great time of year to fill any space you have available with beautiful flowering plants. Not only will this add a visual point of interest to your garden, but it will also attract beneficial pollinators to help set fruit on your crops, as well as beneficial predators to help control pests.
What Herbs to Plant in April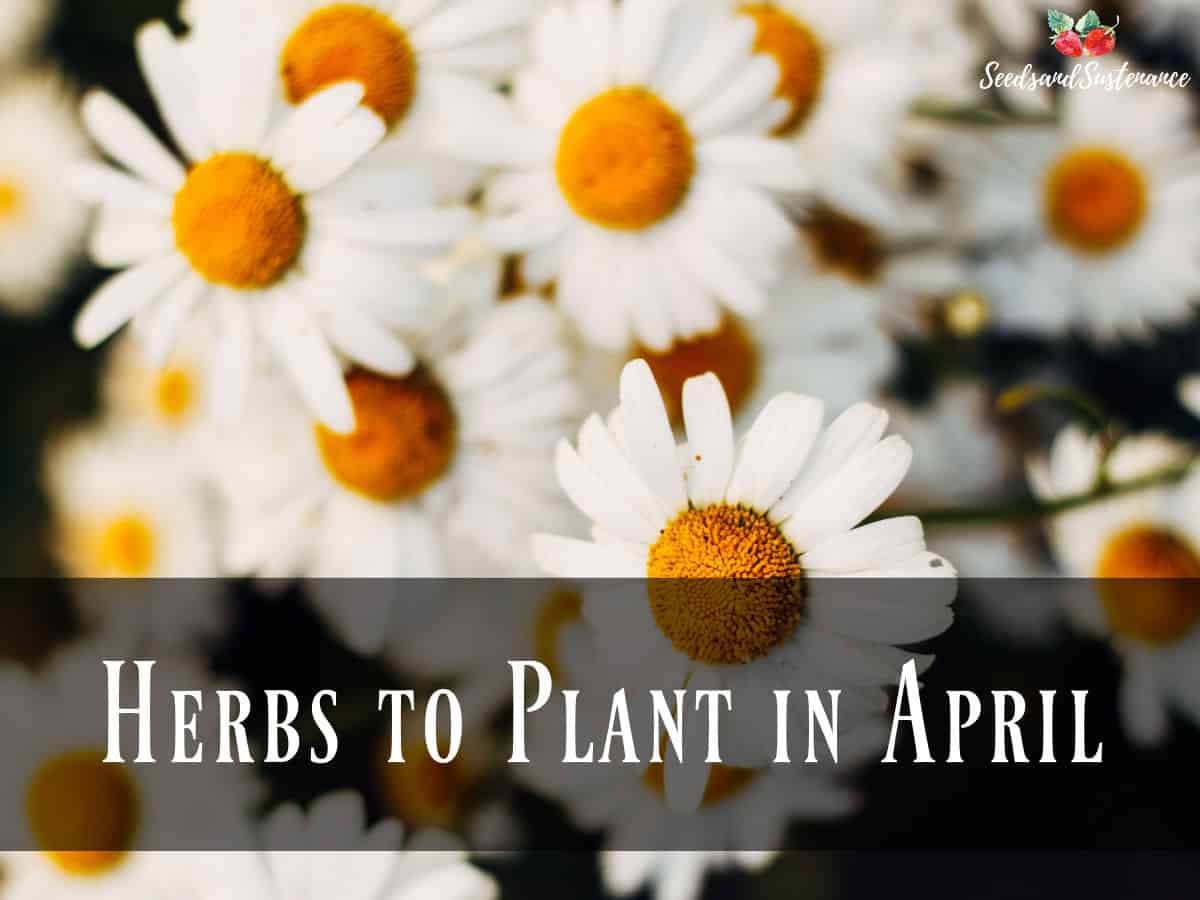 • Basil **
• Chamomile
• Chives **
• Cilantro **
• Comfrey
• Dill **
• Echinacea
• Feverfew
• Hyssop
• Lavender
• Lemon balm
• Lemon verbena
• Lemongrass
• Marjoram
• Oregano
• Parsley **
• Rosemary
• Sage
• Savory (summer savory for best flavor)
• Sorrel
• Tarragon
• Thyme
• Yarrow
April is the best time to plant all varieties of basil. Succession plant it every few weeks to get a constant supply of pesto, pizza, and Caprese salad.
This is also your last chance to get one more good crop of cooler weather herbs like anise, arugula, borage, chervil, cilantro, dill, and fennel.
You may also enjoy reading: